VW Touareg - Faulty particle filter regeneration | HELLA
VW Touareg
Model 7P5 / Diesel TDI
Model year: 2010 - 2014
Faulty particle filter regeneration
Insufficient engine power
Engine warning light may come on
If the above-mentioned problem is identified, one possible cause may be a defective exhaust differential pressure sensor.
In order to exclude other possible causes of malfunction, electrical and mechanical system tests (in accordance with vehicle manufacturer specifications) and also an error code query using a suitable diagnostic unit should be carried out.
First perform a visual inspection of the plug connections/sensor hoses to check for contamination and damage and, if necessary, clean them with suitable cleaning agents. Alternatively, if damage has occurred, replace these parts in accordance with vehicle manufacturer's instructions.
If no other kind of malfunctioning is detected, the exhaust differential pressure sensor is to be replaced.
Hella article number
OE article number
6PP 009 409-231
059 906 051 A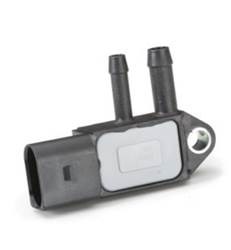 Important:
For all this work, the appropriate repair instructions issued by the vehicle manufacturer are to be observed!
Sensor / tightening torque for screw/s (3.5 Nm).
Finally a test drive should be undertaken in order to run a check on the repair work.