Fiat Panda - Low beam not functioning | HELLA
Fiat
Fiat Panda
Model year: 2003 up to 2013
Low beam not functioning
If the above-mentioned problem is detected, it may be caused by a poor contact between the connection socket and the fuse box (Fig.1).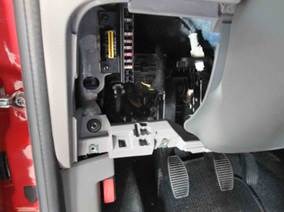 Fig.1
Remedy:
When troubleshooting, first check the contact of the 10-pin multiple connector (Fig.2) to the rear panel of the fuse box / relay plate 2. Here the contact of the plug pins of the low beam can be negatively influenced as a result of excessive heat output.
In order to carry out repairs, the vehicle manufacturer has on offer a repair kit for the wiring harness (Art. No.: 71745167).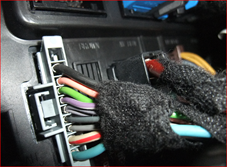 Fig.2
Check fuses:
F12= Low beam, right 10A
F13= Low beam, left 10A
Please follow the repair instructions specified by the vehicle manufacturer for the carrying out of such work.