Fiat Idea / Lancia Musa - Hazard warning signal switches on without being activated | HELLA
Fiat
Idea / Lancia Musa
Model year 2003 -2007
All models with manual temperature control
Hazard warning signal switches on without being activated
If the above-mentioned vehicles are found to have a problem with the hazard warning signal switching itself on without first being activated, the cause may be a defective hazard warning switch.
(Figure 1 / Figure 2 taking a Lancia Musa as an example)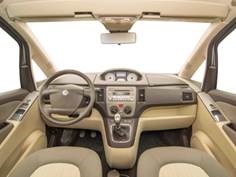 Figure 1
An internal defect in the hazard warning switch triggers the activation of the hazard warning lights without the switch having been operated.
Repair notes:
We recommend the following procedure
Remove heating control panel of the manual temperature control.
Disassemble the heating control panel
Replace/renew hazard warning switch (Figure 2)
Assemble heating control panel in reverse order
This defect can also occur in other vehicle models that have identical components!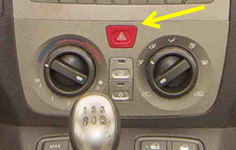 Figure 2