Volvo V60 - Replacement of direction indicator bulbs | HELLA
Volvo
Volvo V60
Model year: 2010 - 2013
Replacement of direction indicator bulbs
In order to replace the front direction indicator bulbs in this car, the headlamp/s has/have to be dismantled.
Figure 1 shows the front view of a Volvo V60.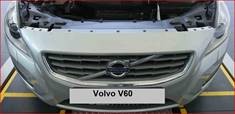 Fig.1
So as to release the headlamp from the engine compartment, pull out the locking pins (Fig.2) upwards and carefully pull the headlamp forwards out of the body (Fig.3).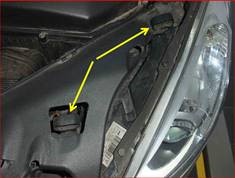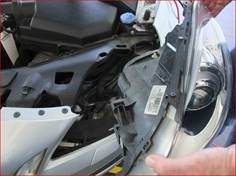 Fig. 2
Fig. 3
Remove the cover/protective cap of the direction indicator bulb on the rear of the headlamp and pull out the bulb holder (Fig.4). Then replace the HY21W bulb (Fig.5), push it gently into the bulb holder while turning the bulb at the same time.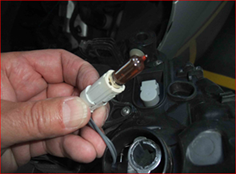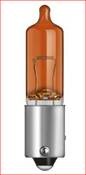 Fig. 4
Fig. 5
Then remount the parts in reverse order.
Ensure that the cover/protective cap is seated correctly in order to prevent ingress of water or particles of dirt.
Carry out functional test and check beam setting, adjusting to correct setting wherever necessary.
Important:
- Before replacing the bulb, disconnect the systems from the power supply; switch off the ignition and remove the remote control key.
- When replacing the bulb, do not touch the glass of the bulbs with your fingers.
Caution:
Xenon headlights - high voltage.
Observe instructions for use and safety information.