Saab 9-3 - Loss of coolant | HELLA
Saab
9-3
Sedan / Estate
Engine code: B284.
Chassis no. : 61000001 – 81107480.
Loss of coolant
In the case of the above-mentioned vehicles, problems can arise because of loss of coolant. The cause of this can either be a defective coolant expansion tank or damaged engine coolant hoses on the coolant expansion tank.
The positioning of these components (Figure 1) is located very close to the turbo charger, which means that material fatigue can result because of the hot ambient temperature.
In order to remedy this, the coolant expansion tank is to be replaced and the hoses of the coolant expansion tank are also to be replaced / repositioned.
The car manufacturer provides modified coolant hoses for this specific purpose (See Figure 2).
Spare part no: 93 194 927
- 1*set engine coolant hoses
Spare part no:12 759 330
- 1*Coolant expansion tank.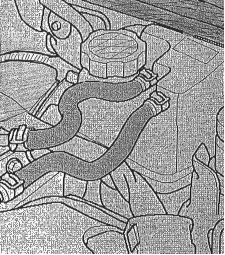 Figure 1
(Old layout)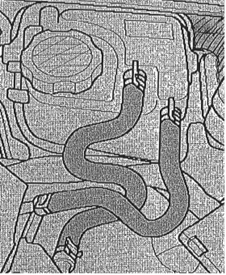 Figure 2
(Modified layout)