Renault Trafic III - Replacing the rear combination lamps | HELLA
Renault
Trafic III
1.6 dCi
Replacing the rear combination lamps
CAUTION Risk of burns. The lamps may still have residual heat from previous operation.
Figure 1:
Item 1 – 2 Direction indicators
Item 3 – 4 Rear stop lamps
Replacing the rear combination lamps.
To replace the lamps, proceed as follows:
Switch off the ignition and light switch
Open the tailgate
Loosen and remove screws (Figure 2)
Carefully release the lamp from the retainer with a plastic wedge (Figure 3)
Loosen the plug connection (Figure 4)
Loosen the lamp holder in a counterclockwise direction
(Figure 5 / 6) and remove
Do not touch the glass bulbs of the lamps with bare hands (use a suitable soft cloth).
Carefully remove the defective lamp from the base holder and replace with a new one
-Direction indicator lamp = 12V 21W yellow
-Rear combination lamp = 12V 21/5W
Check function
To fit the lamp, follow the removal steps in reverse order
Once the lamps are fitted, check them again to ensure that they work correctly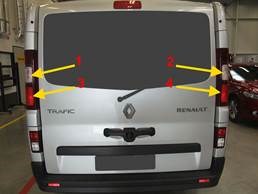 Figure 1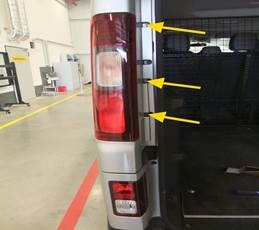 Figure 2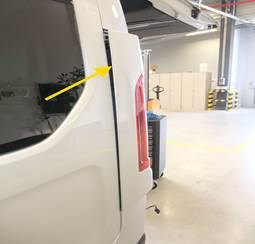 Figure 3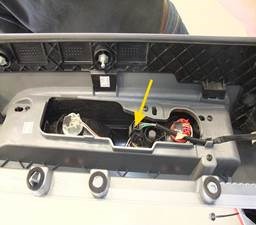 Figure 4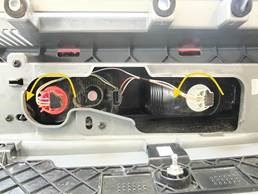 Figure 5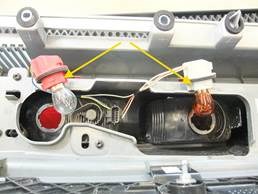 Figure 6