Mercedes - Benz - Xenon headlights | HELLA
Mercedes - Benz
Xenon - lamp with integrated igniter
Read operating hours counter / set counter to zero
In some variants, the information about the operating minutes of the xenon lamps is stored in the supply module of the xenon headlight.
Remedy:
Before replacing the xenon lamp, the operating minutes must be read out. This information can be read using a suitable diagnostic unit.
After replacment, the operating counter must be set once again to zero. (Fig.1).
Recommendation:
- Replace light sources in pairs
- If the operating time is >120,000 minutes, replace the xenon lamps.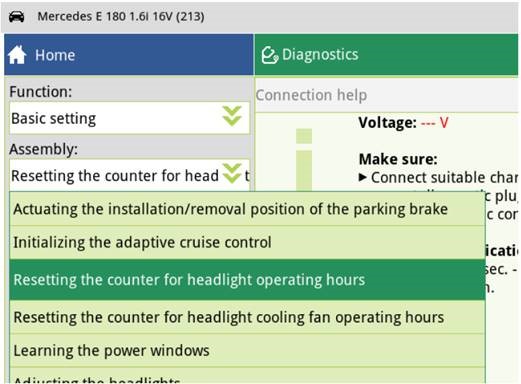 Example:(Fig.1)
Hella Gutmann mega macs